Apr. 17th, 2009 | 04:10 pm

---
Jan. 7th, 2008 | 11:40 pm

I'm not charneko, but I wonder how long it will take her to notice I posted this XD

(posted by an annoying Norwegian who is forbidden to post in this journal anymore)
---
Jan. 1st, 2001 | 04:17 pm
mood: okay
music: "道" by GReeeeN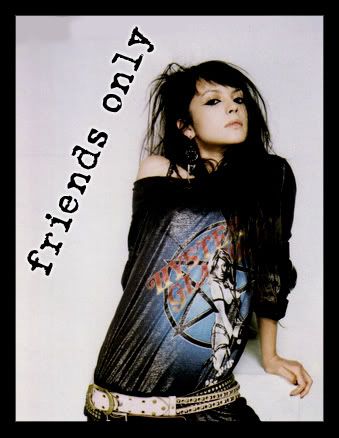 Friends only, mainly because I want to know who's reading my journal. If you'd like to be able to read it, please;

1. Add me as a friend,
2. And then post a message here.
3. I'll most likely add anyone, but it would be nice if we had something in common.
(I just did a clean out of my friends page, and removed quite a few people who asked me to add them, but didn't add me back, as well as a few people who seem to have disappeared from LJ. If you'd like to be re-added, (please add me &) leave a comment here.)
---